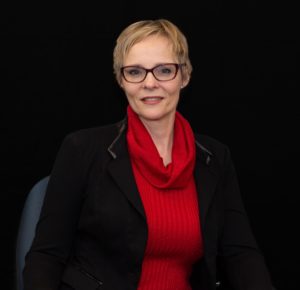 Lisa Waller
Lisa Victoria Waller is Vice President and co-owner of BDG International, Inc. located in Elgin (Chicago) Illinois. BDG International, Inc. (BDG) has been in business since 1983 and is an international freight forwarder, U.S. Customs Broker and Letter of Credit Specialist. BDG is a proud recipient of the President's "E" Awards for Excellence in Exporting in 2013.

I have been a volunteer on the Board of the CCBFA for many years. I have been Voting Board Member this last election period and would like to run for this seat once again. I have also been serving as Secretary of the Association this year.
It has been a pleasure to be part of an organization that is working to ensure the Customs Brokerage and International Freight Forwarding industry is educated and working together for the better good of the importer and exporter.
Part of my goal in the CCBFA is to bring value from a privately-owned business perspective, share knowledge with our members and be active in the Chicago brokerage and forwarding community. My personal goal for 2016 is to assist the Customs Brokerage community make it past the ACE implementation by working on the test systems, sharing our experiences and assisting in the educational seminars. For the export side, I have been attending the NCBFAA export events, offering articles to the Newsletter that are export related and working on the export education ideas to bring to the seminar. Thank you for your support and I look forward to seeing you at the Annual Christmas party!!