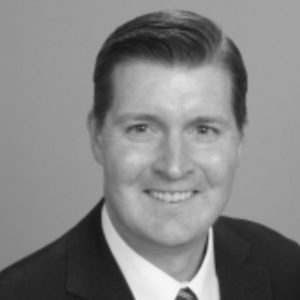 Jay Doyle
Jason Doyle ("Jay") has spent nearly 30 years working in and around global trade. He started in 1993 as the youngest-ever ramp supervisor at the BNSF (then Burlington Northern) Cicero intermodal terminal. He has gone on to serve in various leadership roles at Mitsui O.S.K. Lines (America), and is currently an International Operations Manager at TSC Container Freight. TSC is the NVOCC/Freight-forwarding division of The Scoular Company, a 128-year-old agribusiness based in Omaha. TSC is headquartered in Downers Grove, IL., and has offices in Minneapolis, Kansas City, and Granite Bay, California. TSC focuses, largely, on serving the logistics needs of U.S. exporters.
When he is not solving logistics problems for his customers, Jay enjoys running, road and mountain biking, keeping up with the latest technology, cooking, and most of all, spending time with his wife, Katie and their two boys, Tommy and Danny. Jay holds a Bachelor of Arts degree from Columbia College Chicago.
A vote for Jay is a vote for someone who believes that customs brokers and freight forwarders are the oil that lubricates global trade. Without the hard work and dedication of CCBFA's members, global trade would grind – quite literally – to a halt. In a time of trade wars and toilet paper shortages, our members' expertise keeps factories running, keeps store shelves stocked, and keeps global populations fed.
A vote for Jay is a vote for someone who is dedicated to preserving Chicagoland's place as a premier transportation hub and global trade crossroads.
Finally, a vote for Jay is a vote for someone who honors the great work that the CCBFA has done in the past while helping to lead the CCFBA into an exciting future.