CCBFA Presents: AD/CVD – Essential for everyone to insure they reduce your risk of exposure to substantial duties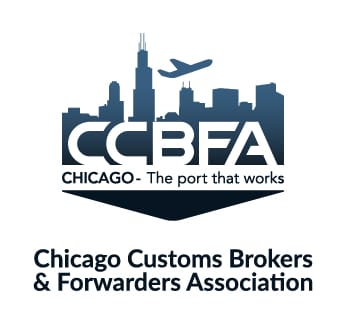 Event Phone: 847-899-4131
November 19, 2020
10:00 a.m. to 12:00 p.m. Central Time
Being aware of anti-dumping and countervailing is essential for importers to ensure you reduce your risk of exposure to substantial duties. All sorts of imported products are subject to AD and CVD investigations. Some of these imported items are metal pipes, forged steel, certain pastas, plastic ribbons, magnets, steel nails and lots of other items.

If you import items from the Peoples Republic of China and certain other countries this could affect you. This webinar is geared to the Customs Broker but Importers can learn some tips also.

In this webinar attendees will learn the basics of Anti-Dumping (AD) and Countervailing Duties (CVD) Law, Process, Petitions, Filing, and Chronology of Events. Also attendees will learn about involvement of U.S. Government Departments and Agencies in AD/CVD and how to stay clear of AD/CVD problems.

Topics include provisional measure caps, critical circumstances, scope determinations, country of origin, separate rate status and others. The webinar will also address issues of greatest concern to CBP.

Areas Covered in the Webinar:
Anti-dumping Duty Law
Countervailing Duty Law
U.S. Government Departments and Agencies Involved
AD/CVD Process
AD/CVD Petitions, Filing, and Chronology of Events
Investigations and Preliminary Determinations
Administrative Review and Liquidation
Reimbursement Statements
Bond Sufficiency
AD/CVD Comprehensive Lists
AD/CVD FAQs
Internal Controls
Managing Financial Exposure
Come join us via Webinar for the information packed webinar.
Register now!
Speaker: David G. Forgue, Partner, Barnes Richardson Global Trade Law.
Free to all members.
Non – Members $35.00 per login.
AD/CVD via Webinar!


November 19, 2020




10:00 am - 12:00 pm
Description:

Sign in info will be sent prior to the webinar.
We're sorry, but all tickets sales have ended because the event is expired.