Updates from the Illinois State Senate Transportation Committee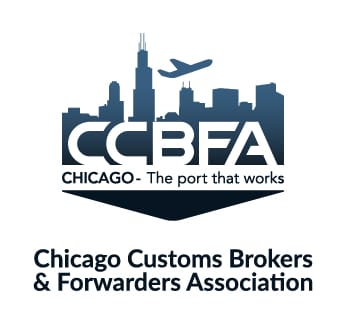 Illinois is one of the largest hubs in the country, encompassing miles of interstates, bridges, rails and waterways, Don DeWitte stated when he came into the role on Illinois' Transportation Committee. Together with Senator Wilcox, the two will address infrastructure concerns around the Chicago area.
5:30 – 6:30 PM, Cocktails and networking, cash bar
6:30 – 8:30 PM, Dinner and meeting
---
Our speakers:
Craig Wilcox, State Senator, 32nd Senate District.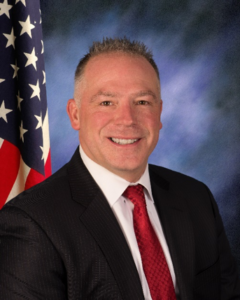 Craig Wilcox is the State Senator for the 32nd Senate District of Illinois, and has served in this role since his appointment in October 2018. Sen. Wilcox was elected to his first term as State Senator in November, 2018. He currently serves as Minority Spokesperson for the Agriculture Committee and also serves on the Labor, Licensed Activities and Pensions, Oversight of Medicaid Managed Care, Revenue, Transportation, and Veteran Affairs Committees.
Before his appointment to the Illinois Senate, Wilcox served on the McHenry County Board from 2016-2018, representing District 4.
Prior to serving his community in government, Colonel Craig Wilcox spent 24 years (1989-2013) serving in the United States Air Force, where he served as Commander of the 89th Airlift Support Group at Joint Base Andrews, Maryland. There, he led his unit providing global command and control communications and aerial port services to the President of the United States and Air Force One.
Wilcox attended Rensselaer Polytechnic Institute on an Air Force scholarship and graduated with a degree in Electrical Engineering in 1989. He then entered active duty as a Communications Officer and was selected to command on three separate occasions. His first command was the 52nd Combat Communications Squadron, shortly after the September 11 attacks, where he helped establish new airbases in Kyrgyzstan.
His second deployment was in March 2003 in southern Iraq, where his unit established the first United States Airbase in enemy territory in over 50 years. Colonel Wilcox returned to Iraq for his final deployment during the height of the insurgency and commanded for a year from 2006-2007 at Balad Air Base. Colonel Wilcox earned two Bronze Star Medals during these combat tours.
Born in El Paso, TX and raised in Essex Junction, VT, Wilcox moved to McHenry, IL following his retirement from the U.S. Air Force. He and his wife, Janice, have three children. With a heart for community service, the two spend much of their time volunteering at numerous veterans' events, school activities, and local festivals.
Donald P. DeWitte, State Senator, 33rd Senate District.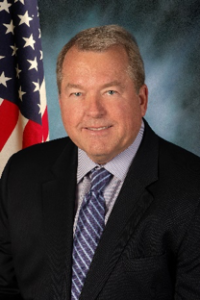 Donald P. DeWitte is the State Senator for the 33rd Senate District of Illinois, and has served in this role since his appointment in September 2018. He currently serves as the Minority Spokesperson for the Senate Transportation Committee and the Senate Government Accountability and Pensions Committee. He also serves as a member on the Education, Local Government, Revenue, Appropriations II, and Telecommunications & Info Technology committees.
Prior to his appointment to the Illinois State Senate, Don was the St. Charles Mayor from 2005 to 2013, and a St. Charles alderman from 1993 to 2005. Most recently, Don served on the Regional Transportation Authority (RTA) Board representing Kane County for the past five years.
Don attended Elgin Community College and the University of Illinois at Springfield before beginning a four decades-long career in the building materials industry, serving in various positions with local and national manufacturers, primarily in kitchen design and sales.
Don and his wife, Diane, have been married 34 years and have two children.
Illinois' 33rd Senate District is in the northwest Chicago suburbs and includes all or part of Algonquin, Batavia, Carpentersville, Crystal Lake, East Dundee, Elgin, Geneva, Gilberts, Hampshire, Huntley, Lake in the Hills, Lakewood, Pingree Grove, Sleepy Hollow, South Elgin, St. Charles, Wayne and West Dundee.
June 18, 2019




5:30 pm - 8:30 pm
Address:
1905 E. Higgins Rd.
,
Elk Grove Village
,
Illinois
,
60007
We're sorry, but all tickets sales have ended because the event is expired.