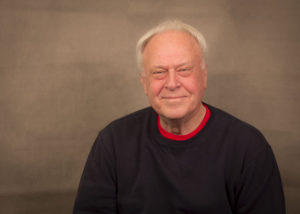 Len Lesiak
For over 40 years, I have had the opportunity to work in the international trade community as a customs broker, freight forwarder, and consultant. During those 40 plus years, I have worked at Karl Schroff & Assoc., Hoglund & Moyles, Westwind Int'l, and currently now with Mitsui-Soko (USA). I have learned so much, not only because of the ever changing nature of our business, but also because of the many different people with whom we engage in our industry. I have had the great privelege and honor to serve our industry and the international trade organizations, such as the Chicago Customs Brokers & Forwarders Assocication, the National Customes Brokers & Forwarders Association, and the International Trade Club of Chicago My participation included the positions of Chairman, President, and Vice President, and long time director for the Chicago Brokers Association for which I am currently senior advisor (and probably the oldest senior advisor, too. Not sure how many active customs brokers had taken their brokers exam where 30% of the test was closed book and 70% was open book.). For the National Brokers Association, I was a 4 term Area 5 Director and Customs Committee member. For the Chicago International Trade Club, I served as director.
Included in my memorable experiences are working with Gene Nikliborc to establish some CCBFA social events, namely, the golf outing and Christmas Holiday party. Also, working with Gene and Len Kreusler, we established a "brown bag" educational program for our members. Gene, Len and I also taught at some of the local area colleges such as Triton, College of DuPage, and Elmhurst.
It is very gratifying to observe how these CCBFA events and programs have been maintained and have flourished over these quickly passing decades of time. I was also fortunate to be a member of the US Customs Service Harmonized Tariff test team that worked on the transition from the Tariff Schedules of the United States (TSUSA) to the Harmonized Tariff system in the late 1980's.
While I have only mentioned a few names in this little narrative, there are so many others that were willing helpers to accompish so many goals. That same willingness continues today with the current CCBAA directors, officers, committee members, and local trade community supporters such as Roanoke Trade and Avalon Risk Management.
I am so very appreciative that so many co-workers and business associates have also become friends. My own family has also grown as my business family has over the years as our three daughters have provided us with eight grandchildren ( four boys and four girls) varying from our 21 year old twin grandsons to our youngest nine year old granddaughter.
I look forward to many more years of involvement with our CCBFA organization as well as others when appropriate. It truly has been an extremely rewarding and enjoyable life even though I now have to use a computer type device that I fear I may break or render unuseable. Fortunately for me many associates/friends are more adept at working with this type of equipment and readily assist mein my time of need.