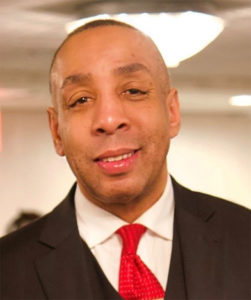 Joseph Lee-Damien Branch
Joseph Branch is the Branch Manager and Permit License Holder for Russell A. Farrow U.S. With over 30 years of experience in aspects of Import Compliance, FMC regulations and Customs Brokerage procedures. Mr. Branch practices due diligence and responsible compliance direction in his daily Managerial responsibilities. This is to ensure the highest level of expectations directed by Customs regulations as well as providing exceptional overall customer service. He is a Licensed Customs Broker and a Certified Customs Specialist.
Mr. Branch is an also United States Marine Corp Veteran. His additional volunteer responsibilities include serving as the Deputy Grand Knight with the Knights of Columbus in the Chicagoland Area. Mr. Branch has been married 18 years to his wife Kelly. Mr. Branch also has two adult Children (his son "Joseph Jr." 24 and daughter "Honor" 21) I am very appreciative and humbled, by continuing to serve as a Director Board Member in this great Association. I will continue to fulfill the time, dedication and commitment for the members and Leaders of our Logistic community to meet the long- term goals of the Port of Chicago.