The First 100 Days – Regulations in Transition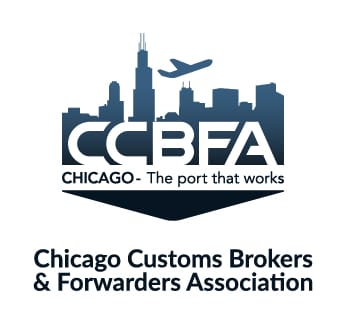 Event Phone: 630-450-3524
Dinner Meeting!  Thursday, May 11, 2017
CCBFA requests the honor of your presence at our Dinner meeting.  Invited guest speakers will be our National Customs Brokers & Forwarders Association Lobbyist, Jon Kent and President of NCBFAA, Geoffrey Powell.
The First 100 Days – Regulations in Transition
The topics of discussion will be trade related policies and changes underway during the first 100 days of the new administration along with considerations of what trade policies and legislation are on the horizon. Jon Kent will discuss legislative and executive policies impacting brokers, forwarders, and their customers. Geoff Powell will discuss current and expected effects on the industry along with NCBFAA's positions on various issues as relates to the interests of NCBFAA members.  We would like to hear your input on the proposed Border Adjusted Tax ("BAT")! We would like to hear your input on NAFTA! How can it be improved?  What considerations would you like to see included in our national position on the subject?
Invitation Details:
5:30pm – 6:30pm  Cocktails & Networking
6:30pm – 7:30pm Dinner
7:00pm Dessert with Panel Discussion
Location: Avalon Banquets 1905 E. Higgins Road Elk Grove Village, IL 60007 847-439-5740
Cost: $65.00 per person
Speaker Bios: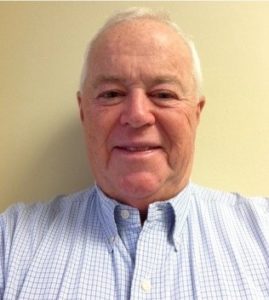 Legislative Representative, Jonathan H. Kent   Jon Kent is an experienced lobbyist before the Congress and the federal regulatory agencies. Specializing in trade, customs, IPR and transportation legislation, much of the legislation in these areas passed in the last fifteen years bears his imprint and that of Kent & O'Connor clients. More recently, client concerns have been focused on the customs provisions in various statutes, notably customs authorization legislation recently passed by the Congress.         Coming from Capitol Hill, where he served as Chief of Staff to one Congressman and Appropriations Committee staff for another, Kent founded Kent & O'Connor, Incorporated, with Patrick O'Connor in 1979. Since then, Jon Kent has become the acknowledged private sector spokesperson for several companies and associations in the import-export business. As legislative representative for the National Customs Brokers and Forwarders Association, Kent has been closely involved in CBP's and TSA's regulatory and legislative agendas. An area of particular concern has been the evolution of the Administration's post-9/11 approach to homeland security, where the association's efforts have focused on keeping newly emerging policy in harmony with commercial trade.  Currently, he is immersed in facilitating the transition to ACE.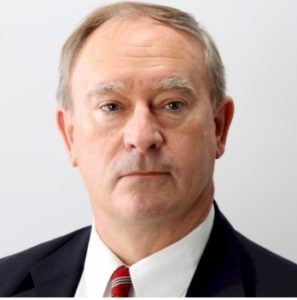 NCBFAA President, Geoffrey Powell   Geoffrey Powell is currently President of C.H. Powell Company.  C.H. Powell Company was established by Geoffrey's grandfather, Charles, in 1919.  C.H. Powell Company is an International Logistics Provider, Freight Forwarder and Customs Broker that is family owned and headquartered in Boston, Massachusetts, with 18 offices throughout the United States. In January 2007, Mr. Powell was appointed to serve four years on the Departmental Advisory Committee on the Commercial Operations of Customs and Border Protection and Related Functions (COAC).  Committee members are appointed by and serve at the pleasure of the Secretary of the Treasury and the Secretary of Homeland Security. In August, 2013, Mr. Powell was appointed to the President's Export Council, Subcommittee on Export Administration, which advises and reports to the Secretary of Commerce on matters pertinent to the Export Administration Act, the Export Administration Regulations, and related statutes and regulations. Mr. Powell is a past President of the Baltimore Customs Brokers and Forwarders Association.  In 2001, he formed, and is the previous Chairman of the Affiliated President's Network, a group that comprises all the presidents of 31 local Broker Associations throughout the country.  After holding various positions in the National Customs Brokers and Forwarders Association of America, Mr. Powell was elected its president in April 2014 and currently serves in that capacity.
The First 100 Days – Regulations in Transition


May 11, 2017




5:30 pm - 9:00 pm
Address:
1905 E. Higgins Rd.
,
Elk Grove Village
,
Illinois
,
60007
We're sorry, but all tickets sales have ended because the event is expired.